Testimonials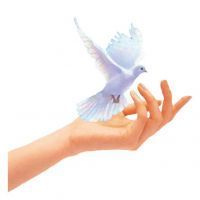 I believe the best testimonial comes directly from the people I've helped.
Client Testimonials
First massage ever and wow! I will be back. All my tension is gone. Thank you Kara! - RN
I came in with a lot of muscle tension and wanted to relax. I walked out feeling like noodles. Relaxation-1 Frustration-0 - Greg
I walked in having had considerable back pain all day and after receiving a massage from Kara I became pain free, what a wonderful experience! Thank you Kara. - Michelle
I recently was given a gift certificate to receive a 60 minute massage with Kara's Massage Therapy. With years of ongoing lower back problems, I decided to use my 60 minute massage on a therapeutic massage that would loosen up my lower back muscles. After the 60 minute massage I was able to have more range of motion in my back and less pain than I normally experience on an ongoing basis. I am going to continue to go to Kara to keep my lower back loosened up and keep my pain diminished. I personally think that Kara is Fennimore's best kept secret for well being. It just makes you feel great when you can get rid of your pain and be pain free after 20 years of suffering lower back pain.
Thank You Kara,
Lisa
Thank you so much for the amazing massage!!! It was the most relaxing hour I've had in a long time. See you soon! - Tina
Thank you for fitting me in today. You are the best, it's a great way to start the day! - Margaux
Kara is very attentive to the needs of her clients. She provides a professional massage that is truly relaxing, in a calming atmosphere. I go to her as often as I am able to. I feel so much better having the stress worked out of my tight muscles. Thanks for doing such a great job. - Della
You did such a wonderful job. - Sandy
Kara:
Thank you so much for always being there when I desperately needed help. - Linda
Hello;
My sisters and I were together on vacation wondering what to do. We decided to all get a half-hour massage from Kara's Massage Therapy! The half hour was not long enough. I was so impressed by the firmness and gentleness. I will be back for sure!
Thank you,
Michelle
I first started coming to Kara's because I received a gift certificate. I had muscle pain in my shoulders. I continue to come because it feels amazing when the massage is done. Feels like I'm floating on a cloud when walking. Legs and feet feel great. - Jeanne
Massage makes me feel better. Helps with pain management of my arthritis and provides stress relief. - Kathy
I like your techniques; you give one of the best massages. Very consistent and considerate to clients needs. Nice atmosphere/ambience. I feel comfortable there. She respects my privacy very well. - Sandy
I come for the stress relief and overall well being. - Charity
Since coming to Kara's Massage Therapy my back's been a lot less tense and I'm able to sleep better. - Garret
I come for the health maintenance and muscle soreness relief. - Tom
I come for the stress relief and relaxation. - Margaret
I have scoliosis and back pain. Massage is helping with the back pain. The massage is thorough and the pressure firm, just the way I like it. - Deb
My job is hard on the musculoskeletal system and I enjoy the therapeutic aspect of massage. - Dick
I come for the health maintenance. The service is great and prices are reasonable and/or affordable. - Joy
Massage helps keep me loose and limber helps with the pain of arthritis. - Kenny
Massage helps with my rheumatoid arthritis and other aches and pains, also helps me to relax overall. - Shannon
Kara is AMAZING. If you have a physical job that makes your muscles tight and sore GO TO THIS PLACE. If I could give more stars I would. I typically book hour long sessions and always leave feeling so much better than when I arrived. Kara communicates well when applying pressure and does extremely well in finding knots you might not of known you had. I recommend to everyone that needs an actual massage. - Jordan
Such a wonderful lady and she has AMAZING hands!! - Jacklyn
Awesome massage... I was in so much pain and Kara really worked on the problem areas... - Anonymous
Well worth every penny! - Matthew
I originally went to Kara for bad pain in my upper back, this was an injury that had occurred before and usually takes me at least a week or two to recover. After my massage I felt some immediate relief and I was back to normal in just a few days. I now go to Kara weekly to help with occasional pains and injury prevention. She is professional, friendly and knowledgeable. Her rates are affordable and I always leave feeling 10x better than when I came in. - Dawn