Massage FAQ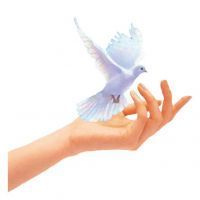 Kara's Massage Therapy
Limp In, Leap Out!
"To provide a quality service for people in a quiet, relaxed atmosphere in a step towards better health."
1. What is massage?
Massage is the manipulation of the soft tissues of the body (muscles and tendons) for therapeutic purposes. For example feelings of well being, increased circulation and flexibility, release of pain and tension.
2. What kind of massage do you do?
Therapeutic, non-sexual swedish body massage.
3. Will the swedish massage hurt?
No.
4. Will I need to wear anything special during the massage?
No. All clients are asked to undress to their comfort level for the massage. You will be covered and draped appropriately through out the massage.
5. Do I need to do anything special during or after the massage?
All you need to do during the massage is relax and provide feedback occasionally. Too much pressure or not enough, too hot or cold etc.
6. What kind of clients do you accept?
Male or female 18 and over, under 18 I require a parent's written and signed, in my presence, consent form. I generally do not work with anyone under the age of 16.
7. Where did you get your education?
I graduated from Capri College in Dubuque, IA on March 24, 2001
8. Do you have credentials?
Yes. I am licensed with the state of WI, nationally certified through the NCBTMB and a professional member in good standing with the AMTA. I am also a member of my local Chamber of Commerce.
9. What about continuing education, do you do that?
Yes. Every 2 years I am required to submit 24 CEU's plus 3 CEU's in ethics. I am also required to maintain a current certification in CPR/AED.
10. What about tipping? Do you accept tips?
Yes I accept tips they are never expected, always appreciated.
11. Do you have a loyalty reward program?
Yes. Each client receives a punch on their reward card at each visit. Swedish and chair massage are separate reward cards. After 5 visits the 6th is free for the half hour and the 6th chair massage is 50% off.
Referral Bonus Discount*
As a thank you to my clients for word of mouth advertising when they refer me to friends, family, coworkers and neighbors, they receive $5 off a massage for every person who comes in and writes down on the intake form who referred them.
*This discount is not accumulative towards a free massage.